Introduction
Welcome to Redhead Arts
My name is Vienna Forrester. I am a multi-discipline artist from Kingston upon Hull, East Yorkshire, England. These are my jewellery pages.
I came up with the idea of creating fractal jewellery by accident. It occurred to me that my large wall works would lend themselves well to being shrunk down and worn as a piece of jewellery. I created a few pieces for my own personal use but after receiving many compliments about them and enquiries as to where they came from, it seemed a logical step to venture into production and launched my jewellery range as the Redhead Arts brand in 2013.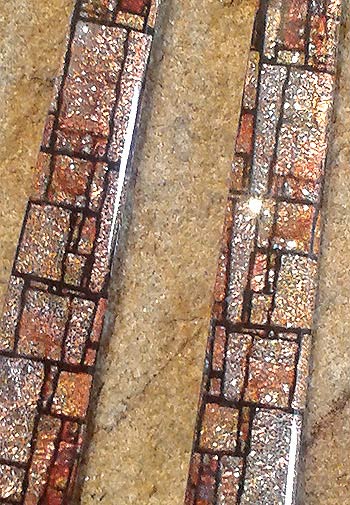 Each piece is hand made in my home workshop by myself ensuring the highest quality and attention to detail.
For more information about me, my other art or what fractal art is, or for more information about where to see my larger works, please visit the Vienna Forrester Portal.
Just in case you were wondering, the image on the front page of this site is a piece from my first solo fractal art exhibition which was based on Orkney and Shetland and is entitled, 'A Memory of Birds'.